About Virgo
passion with excellence
Virgo Group is a renowned manufacturer of Home Décor Products based in India. With our strong conviction for excellence and philosophy of striving for perfection, we combine innovation with our hard work to overcome every challenge in the industry. Our range of exclusive range of product solution including Laminates, PVC, ACP, Plywood, Aluminium and Door skin, we have spread our wings to other locations around the globe. Now you can reach us in China, USA, Malaysia, and Singapore for our various premium quality products and services. As one of a leading Home Décor Manufacturers, we believe in delivering high-end products to our clientele.
Find out more...
Virgo Dealers Success Story
When I came across Virgo Group six years ago, I knew that I had found something special.From the very beginning, I was impressed by the company's commitment to excellence and its philosophy of striving for perfection. These values are evident in every aspect of the business, from the innovative product solutions to the outstanding customer service
Amit Batra has a very positive view of VIRGO and their place in the laminate industry. He sees the company as a leader in innovation and quality, and he values his partnership with them as a key part of his own business success.
The story of Kamal Sahni and the Virgo Group is a tale of unwavering determination, unyielding passion, and unparalleled success. In 1993, Kamal Sahni took a leap of faith and embarked on a journey that would forever change his life. With a clear vision and the guidance of Mr. Chadha and SP Arora, he founded Goodwill Enterprises and set out to conquer the market.
As a business owner in the laminate industry, I have had the pleasure of partnering with Virgo Group and I can confidently say that they are a true leader in innovation and quality. Their commitment to excellence is unmatched and has been instrumental in helping my business achieve success. Virgo Group's range of laminate products is extensive and of the highest quality. Their laminates are not only visually appealing but also durable and long-lasting, making them a popular choice among my customers.
The partnership between Virgo and Mittal Group is a strong one that has been built on trust, mutual respect, and a commitment to excellence. The Virgo Group is known for its high-quality products in the Laminate industry, and Virgo's expertise in logistics and customer service has helped the Mittal Group expand its reach and increase its customer base. With Virgo's support, the Mittal Group has been able to streamline its operations, improve its delivery times, and offer more personalized services to its customers.
The Virgo Group offers an impressive range of high-quality laminate products that are both beautiful and functional. Virgo Group's expertise in the industry is apparent in the superior quality of their products, which are known for their strength and durability. I have found that Virgo products are a popular choice among my customers, and for good reason. Their laminates are not only visually stunning but also long-lasting, making them a practical and reliable option for a wide range of applications.
As a business owner in the Laminate industry, I am thrilled to have partnered with Virgo Group. Their dedication to providing top-notch products and exceptional customer service is truly commendable.I am confident in recommending Virgo Products to anyone in need of top-quality Laminates. Virgo and his team have earned their reputation as leaders in the industry, and I look forward to continuing our successful partnership.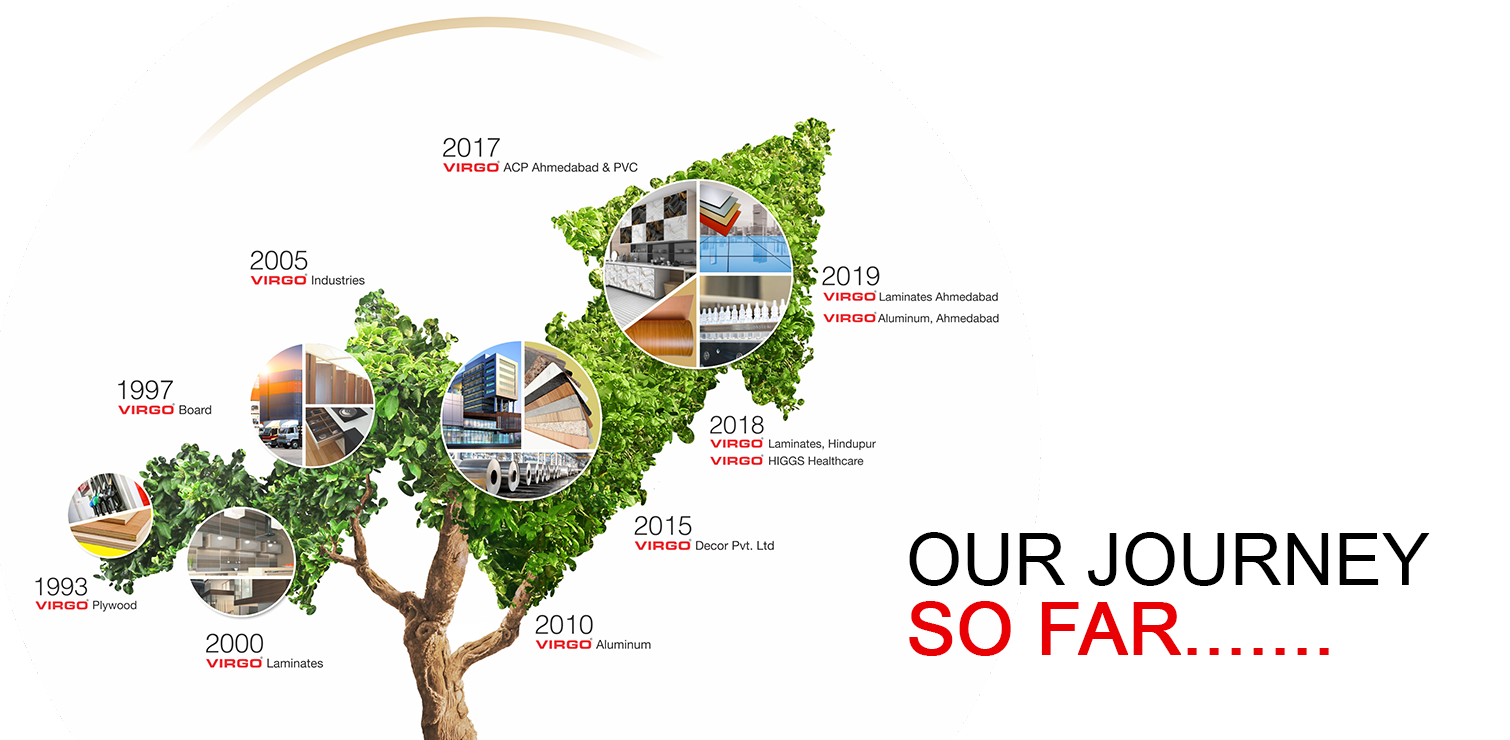 Our Worldwide Network
Virgo Group is not only a leading manufacturer, marketer, and distributor of Laminates, Plywood, Aluminium Rolled Products, ACP, PVC Laminates, Restroom Cubicles, Cladding in India, but also has a strong global presence. With branches in the USA, Sri Lanka, Malaysia, China, and Singapore, Virgo Group caters to customers worldwide with its innovative and high-quality products. At Virgo, we strive to provide exceptional service and support to our customers, no matter where they are located.