About
The Virgo Group of companies constantly looks out for innovation and challenges in industry which it meets with its passion to excel in whatever it does. Across all its group companies, it maintains a philosophy of reaching out to perfection, no matter what it takes, whether high-end resources or a superlative manpower.
With a team size of over 3000+ employees, Virgo Group's employees all over the India continue to work together in a rewarding environment to achieve the objectives the company was founded upon. Long before, there were government-issued regulations concerning the protection of the environment which Virgo Group had already invested in "Environment Friendly" initiatives. These included reforestation programs and elimination of the use of tropical woods and harmful, ozone-damaging chemicals. Weighing its actions on a philosophical pedestal, Virgo today has evolved into a firm that has been generating optimum profit through total satisfaction of customers, suppliers, employees and society. A recipient of the ISO 14001 certifications, Virgo Group continues to invest in new technologies that can reduce the environmental impact of its manufacturing processes. Why? Because it is the right thing to do.
Know Us Better
Our Strengths

Total Manufacturing Plants

Employees in Virgo Group

Distributors
469
Distributors
22000
Retailer
" Raising the bar for dynamic growth "
Founded in 1993, Virgo Plywood introduced an unseen range of high-grade laminates in themarket. Following on from its success, Virgo has forayed into other categories as well. In its first decade itself, Virgo introduced Virgo Board and Virgo Laminates in the market. In 2005, Virgo Group established its name in the market with the introduction of Virgo Industries. Virgo Group brought the innovative Virgo Aluminum to the market in 2010.
Between 2014 and 2015, the Virgo
Group launched Virgo Panel and Virgo Decor Pvt. Ltd. And in 2017, the world saw the brilliance Virgo ACP & PVC for the first time. And in 2018, we reached another landmark as we welcomed Virgo Laminate (Hindupur), Virgo ACP (Ahmedabad) and HIGGS Healthcare.
The Virgo Group family continues to grow bigger and stronger with each passing day, and our growth is credited to our thousands of satisfied customers.
R&D Innovation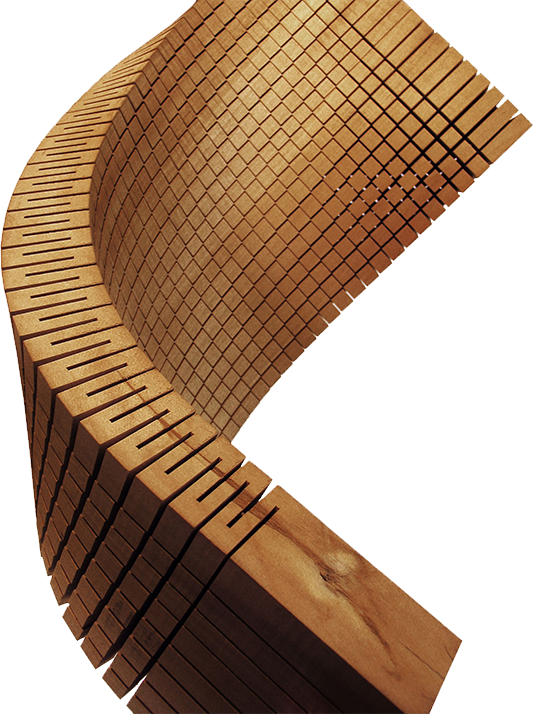 The group is spread in '6' different verticals across different industries and products. With a motto to serve the end user with quality products .
1993 : Virgo was founded in 1993 by Late Shri Ram Prakash Arora. Virgo group started its operations from Manufacturing Plywood.
1997: Virgo started production for Ply & Boards in its Barwala, Punjab.
2000: This was the year that changed the way the world sells laminates, since Virgo started its first laminates production in Derabassi, Punjab. The world of Laminates never thought that a leader was born in India that would change the whole of Laminates.
2005: This was the year when the confidence in Laminates business increased and a second plant was incorporated in Kala Amb, Himachal Pradesh.
2010: The group with its idea to innovate and create new products every time, entered into the big gamut of Aluminium industry in India. With a starting capacity of 2500 Tons per month, this project was among the few similar projects in India.
2015: The love for Virgo Laminates was ever increasing in the market and to meet this demand the management decided to set up a high class, high capacity and ultramodern facility in Bhiwadi, Rajasthan,India.
2017: This was the time when the name of Virgo products was on the list of every dealer, distributor, architect, interior designer of India. Our international branches were also opened and demand from all over the world was increasing.
With an Aim to make exports easy and expand production of all the products a township project was set-up in Ahmedabad with a manufacturing space of 95 Acres.
Doing the forward integration of Aluminium business and working with the building material industry, we launched India's first A2 Grade ACP panels.
Also a new entrant into the Laminates Industry, PVC Laminates were launched.
2018: To make products easily available and to ease the service to the customer, a new manufacturing plant was set up in Hindupur, South India, AP.
2018: The diversification of the Group always wanted to do something different and new. Idea was to serve the people with something good and give a new direction to the group. In order to make this dream true, Virgo Group entered into Pharma business with acquisition of Higgs Healthcare in Baddi, Himachal.
2019: Expanding the other products in Ahmedabad Town-ship project, new production of Aluminium with a capacity of 5000 Tons per month started. Making Virgo Aluminium 3rd Largest producer of Aluminium products in India.
Also the production of Laminates in Big Sizes upto 14 feet x 6 feet started in Ahmedabad With a big focus on the Exports market globally.
2021: In order to innovate further Virgo Group launched specialty products in 1mm, like Hanger collection, Verona collection.
Also special series of Restroom Cubicles and Exterior Grade laminates are launched.
Virgo has a 25 HPL Presses
Capable of making several sizes with world's biggest sizes upto 14 Feet x 6 Feet (mention sizes) 8*4, 9*4, 9*4.25, 10*4, 10*4.25, 12*4, 12*5, 12*6, 14*5, 14*6 with all Cut-Sizes
We can give Laminates from 0.5 mm to 30 mm thickness
Our plants are equipped with '3' In-house ultramodern CNC machines
 All Virgo Laminates are pure Phenolic with uniform & superior sanding ensures best bonding with Substrates
PVC LAMINATES INFRASTRUCTURE:
PVC Laminates a new revolution in Wood Panel Industry as it gives Super Gloss and Unmatchable seamless look
We are among only few companies who produce PVC Laminates In-House maintaining the quality and supporting Make In India movement
Our present capacity is 1.05 Lacs sheets per month
400 + Designse. 25 + Textures
PVC Laminates is 90 Degree Bendable hence it can be bended on Edges and gives Edge Free look.
 PVC Laminates are Lead Free making it suitable for environment
These Laminates are Colour Corei. Thickness : from 1.2 mm to 3mm
Total Manufacturing Capacity : 7500+ Tons Per Month
Manufacturing Area : 50 Acresd. Alloy : 1XXX, 3XXX, 5XXX and 8XXXe. Thickness : 0.10mm to 6mmf. Width : 60mm to 1550mmg. Length : Up to 6 Metreh. TL : 2500 Tons per month Capacityi. Colour Coating Line : Triple Bake Triple Coatj. Multislitter
Heavy Duty Cut to Length : 2000 Tons per month Capacity
Rolling Mill speed : 800 RPMm. AGC and AFC of German Graden. 10 Furnace with capacity of 30 Tons each per dayo. 5 Annealing Furnaces7. VIRGO ACP:
With experience of more than 12 years of making Aluminium Virgo Group entered into a new product of Building Material Industry
To revolutionise the industry, Virgo launched India's first A2 Grade ACP with superior Korean technology
Production Capacity : 30 Lacs SQFd. Special AFT (Anti Fading Technology)e. National as well as international presencef. More than 25000+ projects delivered successfully
Special A2 Grade, Class B FR Grade Products with 200+ In-house tests
Sizes : 8*4 to 16*4, 8*5 to 16*5i. Thickness : 2mm to 8mm