April 22, 2019
Marine Grade Plywood from One of the Best Plywood Manufacturers
,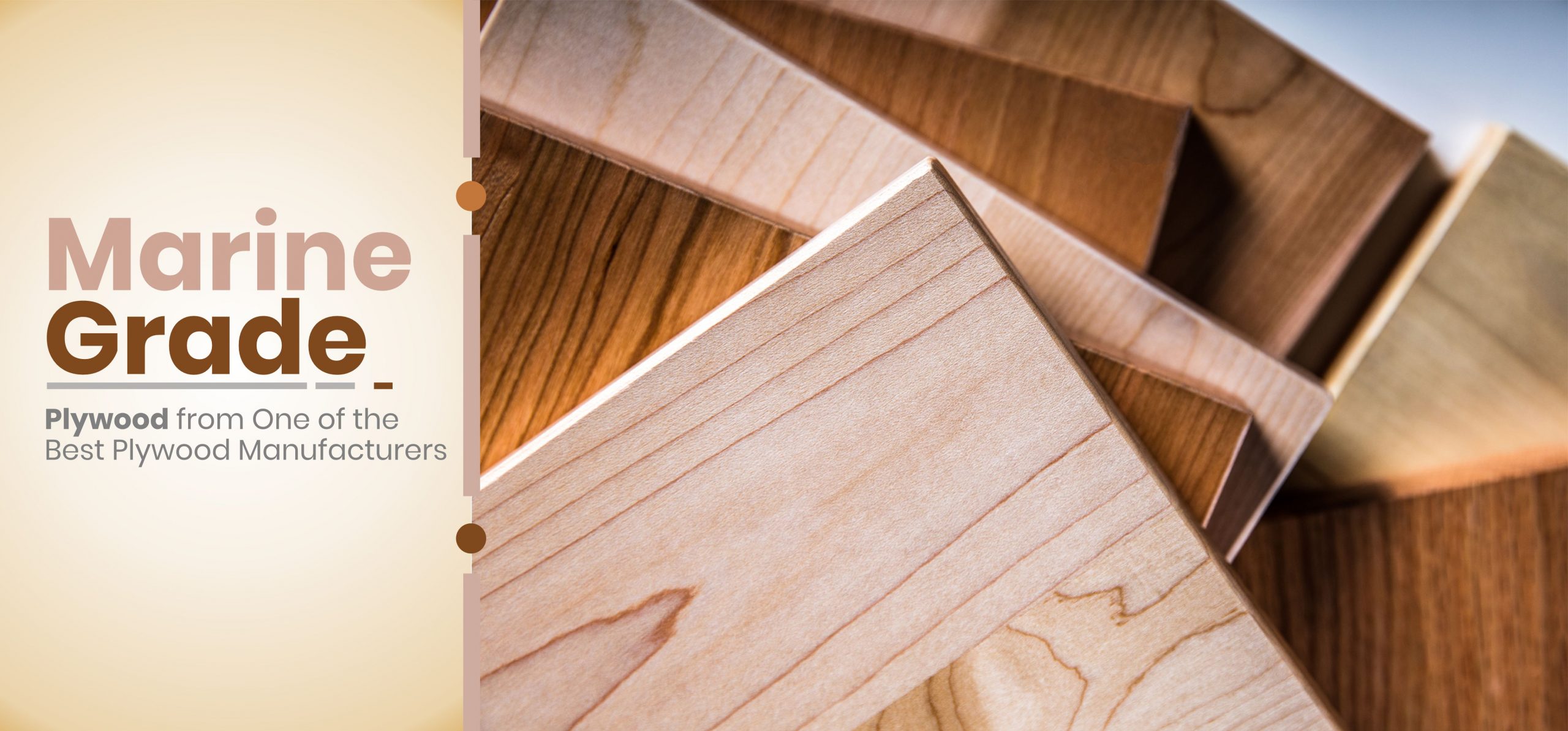 For many people, home is more than a place to reside; a home is actually a place of prestige and pride for them. Under any situation, when you wish to get a classy look, the wooden finish could be the best choice. But the first thing that disturbs the vanity of wooden interiors is the durability factor in terms of its contact with water. Still, if you want a way out from such a problem, trust marine grade plywood. Throughout the world, you would get numerous kinds of plywood, among which, the marine grade plywood stands tall in the competition. Being one of the most extensively used plywood flooring materials, marine grade plywood is highly preferred in terms of flexibility.
Marine Grade Plywood – All You Need to Know!
Just as the name suggests, Marine grade plywood is basically used in all kinds of marine applications, and for this reason, it is water-resistant. Marine grade plywood has become one of the most preferred types of plywood today just because of its outstanding moisture-retention capacity for both interior flooring and exterior furnishings as well.
The outer layer of this plywood is outrageously solid and dense, which makes it best suitable for heavy and rough uses, and can stand dent or hit. Even after maximum wear & tear of the material, it does not require a change due to its water-resistant nature. Nowadays, in most houses, Plywood flooring is highly preferred, just because of its capacity to retain moisture and higher tenacity level.
When one looks for the finest finish from every edge and corner, it is the marine grade plywood. For interior flooring, what is most needed is a beauty with sturdiness, and the only answer for this is marine grade plywood. The Marine grade plywood is not only flexible but also highly durable in nature. If looking for fine curves and bends in your home decor, this type of plywood is the best option you can get. You can get the finest curves easily with marine grade ply because of its flexible nature and high durability factor.
Advantage of Using Marine Grade Plywood
When compared to the best-quality plywood, marine grade plywood is preferred always just because of its durability. Even the best-quality plywood cannot stand cold water for more than 24 hours, while it is one strong characteristic of marine plywood that it can stand any weather extremes for several hours without any kind of deformation. The special kind of glue used in marine grade plywood helps it stay strict to any kind of moisture that could settle on the surface and damage it.
Sourcing Marine Grade Plywood from the Best Source!
While deciding on your kind of plywood, nothing other than the best can be worth a good choice. Low-quality plywood is always prone to deformation and bends, while the best choice of marine grade plywood would be from one of the best plywood manufacturers, namely Virgo. A company that provides 100% genuine and high-standard marine grade plywood imparting a classy look that would add stars to your interior is none other than Virgo.